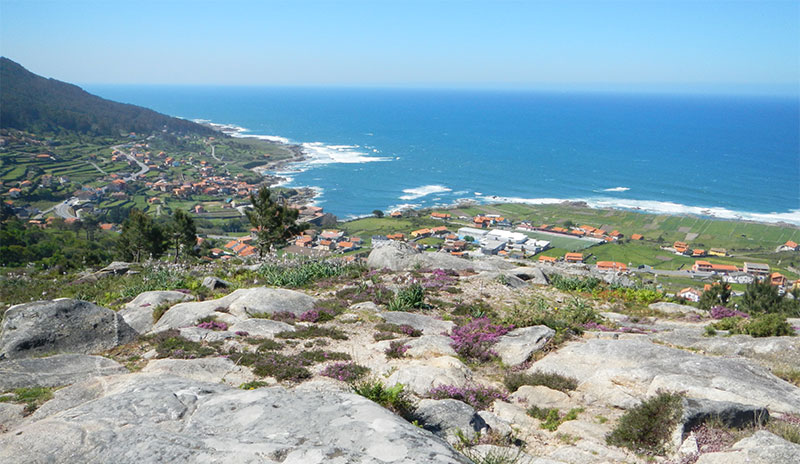 Oia is a small municipality on the southern coast of Galicia, in the province of Pontevedra, which holds numerous traces of the past. Its unique location, framed by the mountains of the Sierra de la Groba and a rocky coastline along the Castros Coast, has been decisive in many moments of its rich history: from ancient times to the most recent past.
The wide archaeological catalog of this privileged enclave confirms the passage and settlement of human communities since prehistoric times. Sample links are, among other vestiges, the large number of lithic tools that, pending precise dating, appear both in interior deposits and on the coastal terraces. In the landscape of Oiense, the most obvious prehistoric remains correspond to the mamoas, the tumular burials in the plains of the highlands of the Sierra de la Groba, with their best examples in the parishes of Burgueira and Loureza.
Numerous are the panels of rock engravings throughout its territory and, among them, those of the Vilar River (Perdornes), where the only clearly defined vessels of the Galician petroglyphs with characteristics that point to a Mediterranean origin.